From Our Players
Testimonials
Thank you Coach. It was an honor playing for you. I'm glad I spent the last two years learning from the best! Thank you for all you've done for me as a ball player and a man.
Benjamin Shively
I appreciate all the time and effort you gave Ben! He really loved playing for you even though we were on the other side of the state. I know the teammates that became his brothers have turned into true friendships that will last a lifetime!!! Thanks Coach!
Parents of Benjamin Shively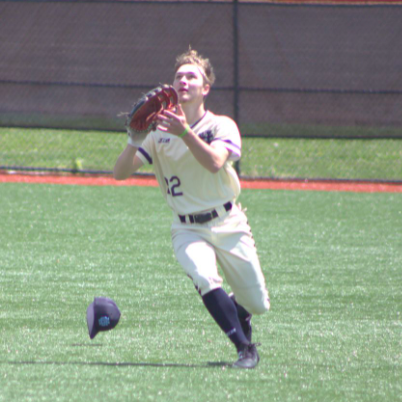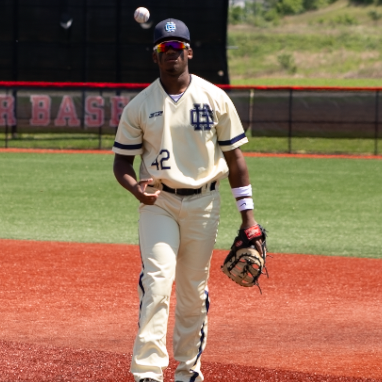 I just want to start by thanking God. None of us, me more than most, would be her if not for him. At birth, I was diagnosed with sickle cell and through that I was dealt a hand that many would have folded. I have been hospitalized more times than I can thin of. In 5th grade I had brain surgery due to restricted arteries in the right side of my brain. In 8th grade I was in a medically-induced coma for 6 days. I do blood transfusions every 4-6 weeks. Sometimes, I have to go to the hospital on the way to the ballpark. But, through perseverance, dedication, having a great support system stay, and the help of Gashouse Baseball, I am able to be here today and sign these papers of intent to attend Highland Community College where I will be furthering my Academic and Athletic career.
Malik Williams
I've spent every summer since I was 14 with Earl Green (EG) and the STL Sting. Not only was he an amazing coach but a great friend to me when I needed it. He believed in me when not a lot of people did. I can't thank you enough for helping me get to where I am today.
Ryan McConachie
I just want to start this off by saying that at the beginning of my freshman year, I did not think I would be playing college baseball, honestly, I thought I was screwed. With three offers from schools I didn't want to go to, and no one to turn to I found Coach Earl. I was asked to throw a game for him on a Sunday, went and threw that said game, and two days later he gets me in contact with a DZ in Witchita who ends up offering me a ton of money. The man's a magician. Thank you Coach Earl.
Christian McConnell
Congrats on your work anniversary! Earl, you gave my son Lune Sommerfeld an opportunity to showcase himself to SLU five (5) years ago, and he pitched there for the past four (4) years. He had a year of eligibility left, so he is a grad transfer at Clemson. Thought you would like to know that your kind gesture helped Like to continue his passion past high school ball. I hope all is well and thanks again.
James Zemlyak
My path to college baseball is unlike most other players. I have faced more adversity through high school baseball than most players face in their whole career. As a freshman and sophomore, I was cut from my high school baseball team. My junior year I decided not to try out. Later on, during the fall of my junior year, I was cut from Eureka Legion, which had been my summer team for my first two years of high school summer baseball. Being cut is definitely a tough experience to go through, but I believed in my own ability and I wasn't going to let it define myself as a player.
Giving up and quitting what I love most was just not an option for me, and from an early age, it was always a dream of mine to play collegiate baseball. With a lot of determination and help from coaches, I raised the bar for myself and set goals. Telling myself that I needed to remain focused, work on conditioning plus strength training, continue working with my mentor, Kris Weber, pitching coach and owner of The Pitching Mechanic.
Kris Weber has helped me tremendously, influenced my success and suggested the St. Louis Sting organization. I have had the privilege of playing for Coach Earl Green. Earl coached the 17U St. Louis Sting team and we hit it off quite well, since his coaching style and humor reminded me so much of Coach Weber's tactics and philosophy. I truly respect and value their expertise as experienced players and coaches and credit the St. Louis Sting for helping me hone my skills and excel as a player on and off the field. Despite the high school coaches and local Legion team overlooking my abilities, Coach Kris Weber and Coach Earl Green encouraged me and gave me a chance, and I cannot put it into words how much I appreciate that. The rejection was very frustrating; but in the big picture, I believe it was really a blessing that I found coaches who serve as mentors that see my potential and are committed to helping me achieve the high standards, I have set for myself. I have persevered and worked hard, will continue to stay focused, and I hope to continue to excel and play the game I love dearly. After much deliberation and carefully researching my options for the best fit, I have decided to pursue my first choice and will be playing baseball for the Fontbonne University Griffins. It is an incredible honor and an amazing opportunity to receive an excellent education and play baseball at the college level where I want to be a strong contributor to the Griffins program. You could say my hard work and perseverance paid off. My experience as a St. Louis Sting player has prompted me to continue my quest to perfect my skills and to use them to the best of my ability. Thank you for believing in me and for your continued support!
Sincerely,
Josh Falke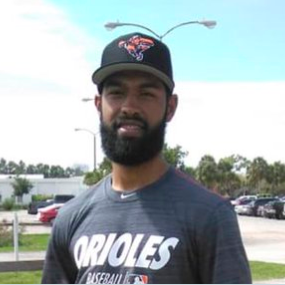 I am honored to be sending my love and gratitude to Earl Green aka EG. I was introduced to him around the end of 2011 by Curt Ford, from there on it became an immediate confidence boost for my life, growing into a man and towards me playing the game of baseball. Earl provided me with guidance on how to carry a presence that I never truly had to perform as a successfully ball player. He gave me a consistent opportunity to compete at a high level of play, which brought out my true desire to play the game by accepting me as a member of the St Louis Sting family forever in the summer showcase season of 2012. Not only did he connect with me player to coach, but led me in a manner as father to son and even now more importantly continues as a genuine friendship. He is a true supporter towards me reaching my desire of playing Major League Baseball. At the time I was unsure how or where I would ever receive opportunity to further my career, but Earl stayed confident in my ability making it easier for me to remain confident too, even to this very day. I received a full scholarship to Mineral Area College to play with his help, and we have stayed in consistent contact through college and to this day he continued being present for me never once missed a call or did not respond to a text. This man has been a blessing to my life as well playing career, even more so now on my journey through being a Indy Pro. With his help again I am now in good hands and have proper representation with the outstanding agent Orlando Arnold to help me see through all upcoming opportunities of reaching the highest level of baseball obtainable. Earl I cannot thank you enough truly for bringing me into the family several years ago, but I will repay you with consistent hardwork, and playing the game with the tenacity and confidence you installed in me as a young man while playing under you along with my friendship. Also be expecting box seats for the debuts! And any game you have the opportunity to make. From my family to yours I send our love and I cannot say enough thank you. Especially for believing too.

Jalen Miller

Coaches! Everywhere that Nich is dressed in STING attire, we run into someone who knows of or has played for the Sting. Tonight we stopped for shoed and ran into Sam Riley who played for Earl 4 yrs ago. Sam said you were very instrumental in getting him into SEMO and told me to tell both of you HELLO!
I took Nick to "several" tryouts with different teams before the Sting tryout and was amazed by the different coaching styles that are out there. I was impressed with the coaches at the STING because you actually "taught" even though the kids hadn't been chosen yet. I remember watching how you gave corrections but also soon followed up with praise. THIS WAS NOT THE CASE AT THE OTHER TRYOUTS!!!!!
Nick was very blessed to be able to play for the STING and I can't tell you how proud I am to be a part of the STING family. You all work hard with our boys and you are in it for the right reason. Thank you so much, I appreciate both of you!
Kathy Harris
Thank you to the Saint  Louis Sting organization because without them I wouldn't be the ball player or man I am today. hey gave me a family and a friendship that will last forever. I really just wanted to say thanks to all the coaches that helped me and pushed me everyday to become the best player I could be. Special thanks to coach Earl Green for helping me make my dreams in baseball possible. Thanks EG for everything you've done for me. 123Sting 456Family
Kobe McPike, 2018, 18U Player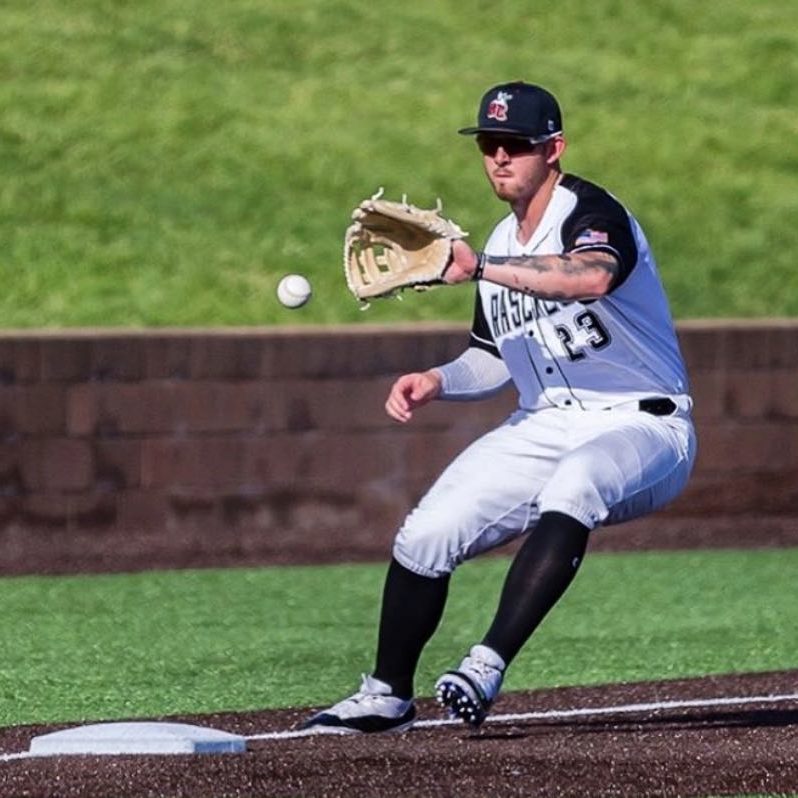 Earl Green (EG) Was the best coach I've ever had. There were times I left practice mad because he made me do all the little things until they became a force of habit. I'm still doing those little things and I have become a solid baseball player in college. The things I thought were stupid then has paid off now. EG wasn't afraid to call me out in front of everyone and make me fix things. I was forced to rely on the fundamentals of the game not just my athletic abilities. Playing with the St. Louis Sting I was put in front of all the right people and it helped me become the player I am today. EG was not only a great coach. He stuck with me during everything, not just baseball related issues. I can't thank Earl Green and the St. Louis Sting enough. STING FAMILY FOREVER - James Bradley Jr - ( JBradd )
Playing for the Sting was one of the greatest experiences that I have had in my entire baseball career. Earl and his staff from top to bottom are winners and will always push each player to maximize their potential. When I first started playing for Earl I had no idea how much more talent I possessed until he brought that out in me. The Sting organization prepared me to succeed in college and I am currently in my third year of professional baseball. I know for certain I would not be where I am today without the help of Earl and the staff of the Sting. If there are any parents out there wondering which program to choose for their son it really should be a no brainer. The STL Sting will prepare your kid to succeed on and off the field and maximize who they are as an athlete. I can't thank Earl enough for all he has done for me. Sting Family is a very real thing and I can't be more thankful for all involved. You will not regret being a part of such an amazing organization.
Braxton Martinez (Pericos de Puebla - Mexican Baseball League AAA)
Playing for Coach Green and the St. Louis Sting was a great experience. Under Coach Green, I was able to get the exposure needed to take the next step. Coach Green's dedication to his players allows for the player to develop and hone their skills. Coach Green's emphasis on the team being a Family makes for great team chemistry. Playing for Coach Green was a blast and made for great memories while developing and improving my game.
Hunter Haynes, KC Royals