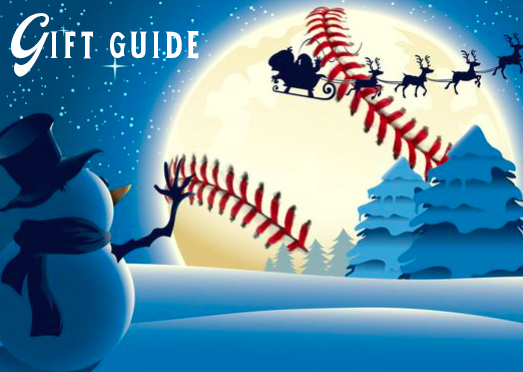 Need gift ideas for your favorite ballplayer? We've got you covered.
Apparel & Accessories
Gashouse Gear
Stock up on your Gashouse gear for players and family members.
Visit our pop up store and place your orders by December 10th to receive them in time for the holiday.
We also have Gashouse gear available on SquadLocker.
Oakleys
Oakleys make great gifts for any baseball player. Check your email for your exclusive Gashouse discount codes to purchase from TCA Team Store.
Jerseys
Jerseys for your athlete's favorite players make great gift ideas. Our favorite places to buy are from Fanatics and MLBShop.com.
Bats and Accessories
Warstic
Gashouse players receive exclusive discounts for all Warstic bats, batting gloves, and other apparel through our partnership with them. Check your email for your discount codes.
Lizard Skins
Save on your favorite Lizard Skins in the TCA team store using your exclusive Gashouse discount codes found in your email.
Gloves, Bats, & More
The reps at Headbanger Sports can help you find some of the most popular bats batting gloves, and fielding gloves on the market at the most affordable rates.
Training Equipment
A variety of training equipment and gear from Sklz is sure to help elevate your athlete's training. Here are some great baseball-specific training aids from Sklz.
The more training equipment you have on hand when using our InnerPro training app, the more versatility you'll have in your workouts. Here are some great performance training equipment ideas for your athlete.
And, if you own an Oculus, a subscription to WIN Reality is a favorite amongst baseball players.
Subscription Boxes
Subscription boxes make great gifts for players of all ages. With a different themed crate each month, every box contains a variety of unique items a month including gear, snacks, training aids, accessories, and apparel.
Stocking Stuffers
Misc.
Ring and ball holder from Etsy. There are so many to choose from, but here are a couple different styles.
Game Tickets – MLB & Minor League games are always a good time.
Pocket Radar